While new cabinets and kitchen designs go in and out of style, we still love the bright, fresh look of a timeless white kitchen cabinet. If you're new to Team White Cabinets, you might be wondering what type of hardware goes with white cabinets - oil-rubbed, nickel, classic pewter, wood, a splash of color? We put together a few of our favorite hardware options for white cabinets so you can find the perfect style for your home!
White Cabinets with Antique Pewter Hardware
For a classic look that complements a variety of different styles and color palettes, you can't go wrong with white cabinets and antique pewter hardware. It's a great alternative if you're looking for a step up from nickel with a bit more antique feel.
White Cabinets with Nickel Hardware
Satin nickel provides a silvery muted finish that coordinates well with stainless steel appliances. And for a bit more shine, brite nickel blends nicely with chrome fixtures. Shown here –Florid Leaves and Opulent Flower in satin nickel. Ship's Wheel and Moroccan Jewel in brite nickel.
White Cabinets with Antique Copper Hardware
Shown here with our Florid Leaves Pulls and Bin Pulls, antique copper makes a beautiful contrast to white cabinets. Saddleworth Knob and Bin Pull brings on the glow in antique copper.
White Cabinets with 24K Gold Hardware
For a striking touch of on-trend luxury, try gold-plated hardware with white cabinets. Shown here with our Kensington, Queensway, and Chelsea knobs, pulls, and backplates.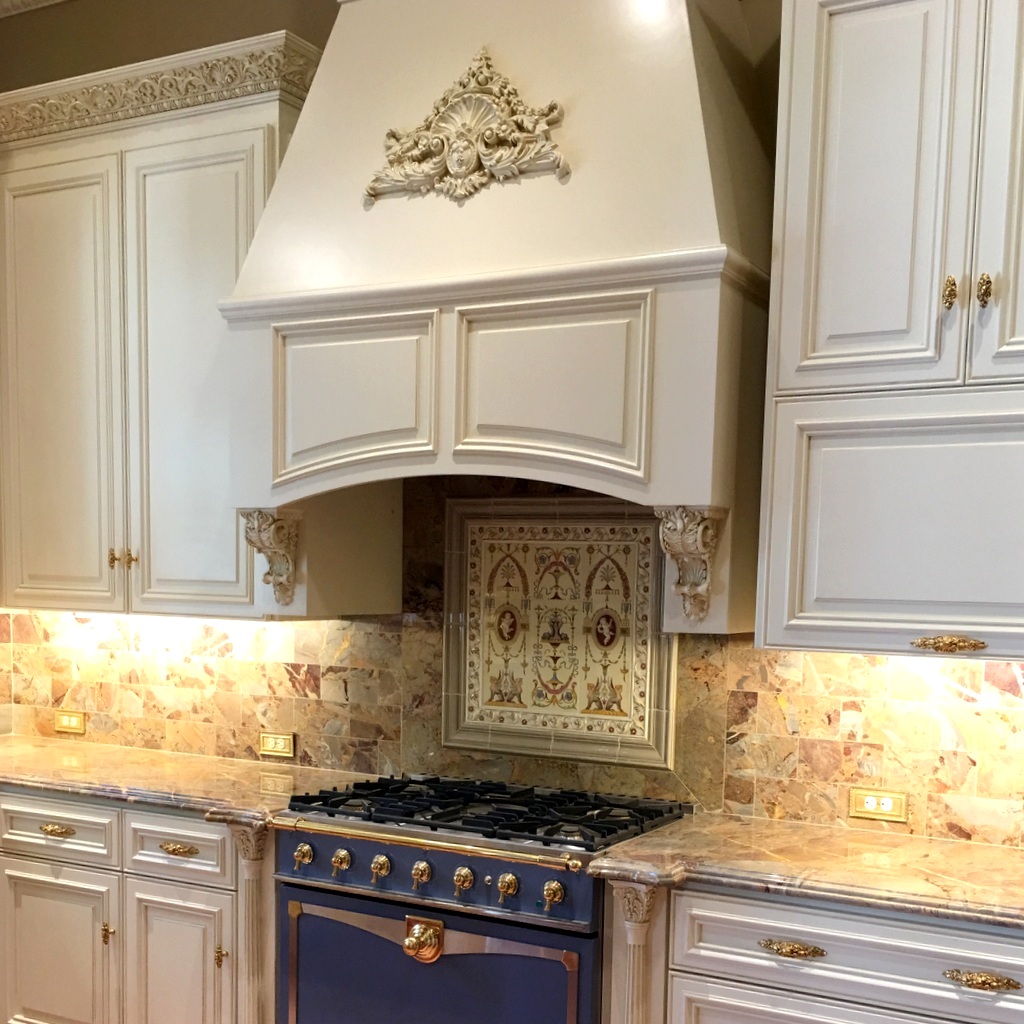 White Cabinets with Dark Brass Hardware
For a dramatic, high-contrast look that works in both traditional style and modern kitchens, dark brass looks beautiful against a blank canvas of white cabinets. Pictured with our Chateau and Horse Chestnut knobs and pulls.
White Cabinets with Colorful Hardware
When you're looking to add pops of color to a neutral space, hardware is a simple way to add visual personality to a functional piece. Shown here - Delaney's Rose Knobs, Tuscan Bounty Wood Knobs, and Hand-tinted Pearly Peapod Knobs.
If you're considering white cabinets or just looking to refresh the hardware on white cabinets, hopefully this gave you some ideas to get started! And if you're wondering what a specific style from our line would look like against white cabinets - or any other finish - get in touch and we can help you decide!